COMPLETE PHYSICS COURSES
THE PHYSICS OF MOTION
<![if !vml]>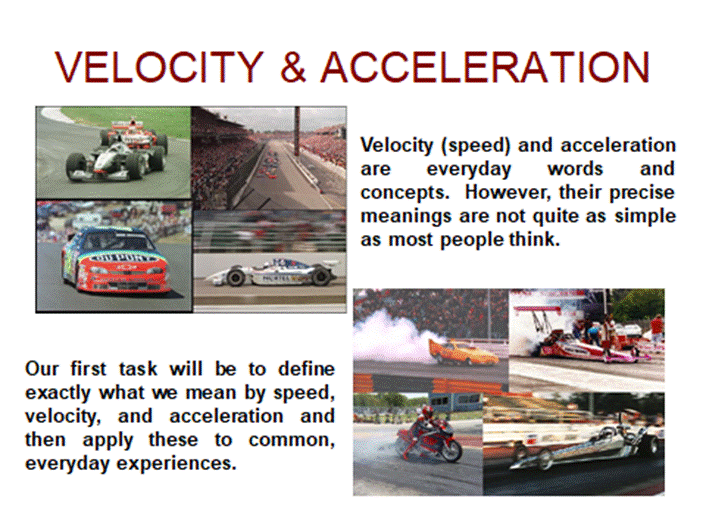 <![endif]>
THIS IS A FULL COURSE PRESENTED IN 14 LESSONS. THESE LESSONS ARE EACH A POWERPOINT SHOW WHICH WILL RUN ON BOTH WINDOWS AND MAC COMPUTERS WITHOUT NEEDING THE ACTUAL POWERPOINT PROGRAM. THROUGHOUT THE LESSONS THERE ARE A NUMBER OF ANIMATED SEQUENCES EMBEDDED INTO THE POWERPOINTS. THE PICTURE BELOW IS THE LAST FRAME OF ONE SUCH ANIMATION ON VELOCITY.
<![if !vml]>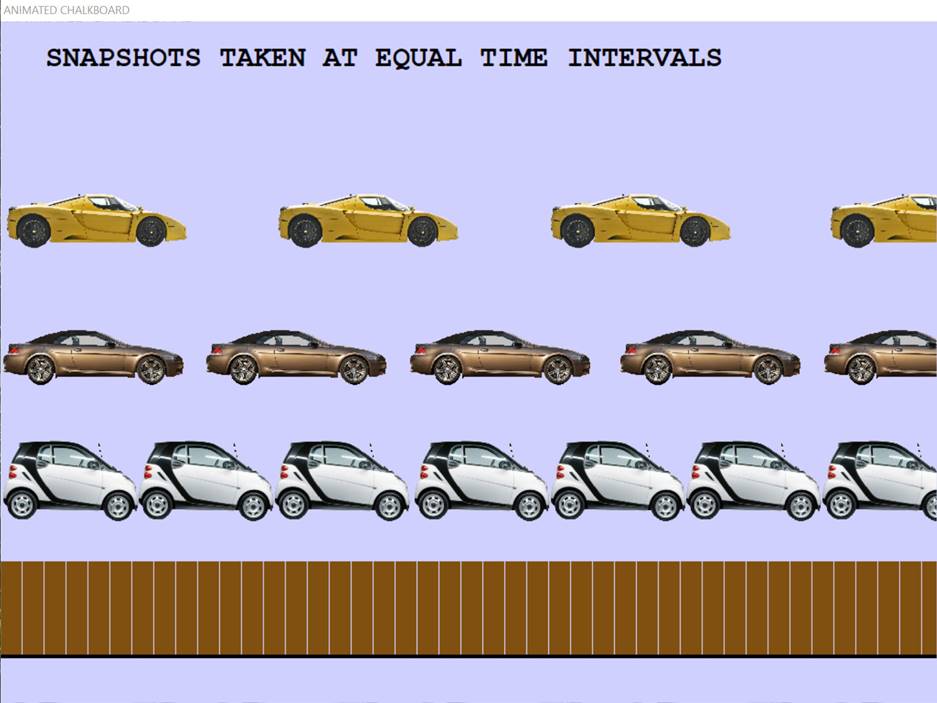 <![endif]>
THE MATH LEVEL INCLUDES A CONSIDERABLE AMOUNT OF ALGEBRA, HOWEVER THE MORE COMPLEX SECTIONS ARE PRESENTED AS OPTIONAL MATERIAL. THE EMPHASIS IS ON CONCEPTUAL UNDERSTANDING. THE TOPIC OF MOTION HAS BEEN CHOSEN SINCE EVERYONE HAS MORE THAN A PASSING FAMILIARITY WITH THE SUBJECT (IF NOT NECESSARILY A GREAT UNDERSTANDING). ONE EXAMPLE IS A QUESTION POSED AT THE VERY BEGINNING: HOW DO WE ACTUALLY MANAGE TO WALK? IT WILL TAKE MANY LESSONS INTO THE COURSE BEFORE THAT ONE CAN BE ANSWERED. THE COURSE ALSO DEALS WITH THE HISTORICAL DEVELOPMENT OF OUR UNDERSTANDING OF MOTION FROM ARISTOTLE TO NEWTON TO EINSTEIN.
<![if !vml]>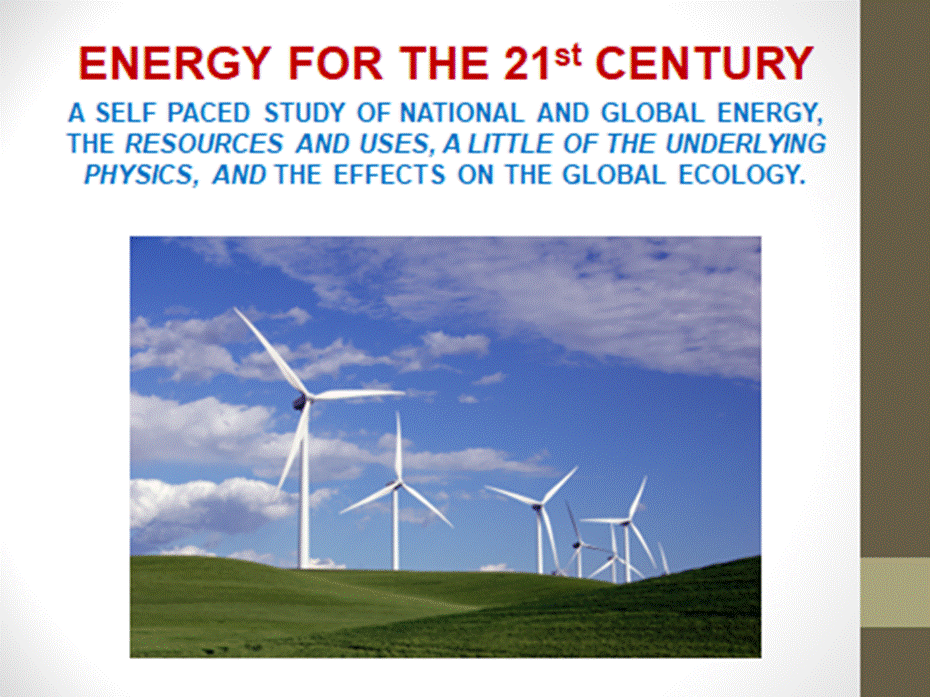 <![endif]>
THIS COURSE IS ALSO PRESENTED AS POWERPOINT SHOW FILES WITH MANY EMBEDDED ANIMATIONS. THE LEVEL IS FOR THE GENERAL PUBLIC WITH LITTLE MATH BEYOND BASIC ARITHMATIC USED IN BOOKKEEPING CALCULATIONS FOR THE SUPPLY AND USE OF ENERGY. WHILE OPTIONAL, A WINDOWS BASED SIMULATION PROGRAM CONCERNED WITH WORLD ENERGY IS RECOMMENDED AS A USEFUL END-COURSE EXERCISE.