Department of Art Faculty: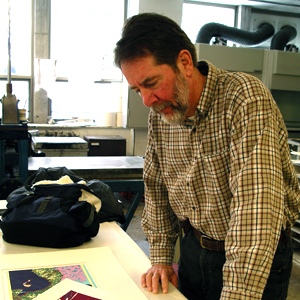 Doug Tyler Professor of Art dtyler@saintmarys.edu BA, Michigan State University, Communications, 1970 MA, Michigan State University, Art History, 1973 MFA, Cranbrook Academy of Art, Printmaking, 1977 Course areas: Photo Media, New Media, Screenprinting, Holography Douglas E. Tyler, Professor of Art at Saint Mary's College since 1977, received his art training at the Cranbrook Academy of Art. Tyler is the first recipient of the European Holography Prize and has received artist's fellowships from the National Endowment for the Arts, Michigan Council for the Arts and the Shearwater Foundation among others. His works as an artist have been widely published, including articles in NEWSWEEK, HORIZON MAGAZINE, DER STERN (German publication) and in many exhibition catalogs. Tyler gained early notoriety as a mural painter and later developed an international reputation for his exploratory work in New Media, particularly the innovative visual form of holography. His artworks have been exhibited internationally including such well known venues as The Centre George Pompidou, Paris, The Hamburg Kunsthalle Hamburg, Germany and the Centre for Posts and Telecommunications, Beijing. See Prof. Tyler's artwork and student work on his website.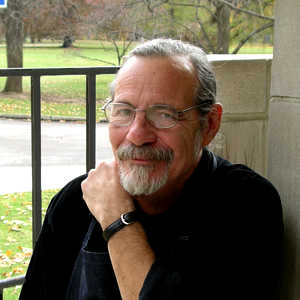 Bill Sandusky Professor of Art sandusky@saintmarys.edu BFA, John Herron Art School of Indiana University, 1968 MFA, Tulane University, Painting, 1970 Course areas: Painting, Printmaking, Book Arts, Drawing Professor Bill Sandusky has been teaching at Saint Mary's College since 1981. Before coming to Saint Mary's College, Professor Sandusky lived and worked in Italy for seven years. At the Santa Reparata Graphic Art Centre in Florence (1973-1980), Professor Sandusky taught etching, lithography and drawing, and was a principle printer of etchings and lithographs for professionals working at the Centre. In addition, he taught painting for the Saint Mary's Rome Program from 1977-1980, and printmaking for the Graduate Program of Loyola University in Florence 1976/1977. Professor Sandusky's expertise runs across a wide breadth of disciplines. He has taught classes in several areas, such as painting, drawing, books arts/artist's books, etching, lithography, 2D Design, and served as the Gallery Director in a joint position with his wife, Giovanna Lenzi, from 1981-1987. Professor Sandusky was the recipient of a prestigious $40,000 Lilly Open Fellowship (Ely Lilly Foundation) for work in Italy on his own research and production of Artist's Books. For more information, visit Prof. Sandusky's website.
Julie Tourtillotte Professor of Art On sabbatical 2012-2013 jtourtil@saintmarys.edu BFA, Saint Mary's College MFA, Cranbrook Academy of Art Course areas: Drawing, Fibers, Printmaking and Video Julie Wroblewski Tourtillotte lives in South Bend, Indiana where she maintains a studio and small farm with her husband, William Tourtillotte. Tourtillotte earned her BFA from Saint Mary's College and, after completing an MFA in printmaking at Cranbrook Academy of Art in Bloomfield Hills, Michigan, she returned to South Bend and has been a member of the art faculty at Saint Mary's since 1986. She received the Maria Pieta teaching award from her alma mater in 2005. In recent fabric constructions, videos and prints, Tourtillotte has explored patterns that reveal changes in the environment. She has received fellowships from the Indiana Arts Commission and Arts Midwest/NEA and her work has been exhibited at the Indianapolis Museum of Art, the Krasl Art Center in St. Joseph, Michigan, Stark Gallery in Phoenix, Arizona, Kent State University in Ohio and the National Museum of Women in the Arts in Washington, D.C. For more information, visit Prof. Tourtillotte's website.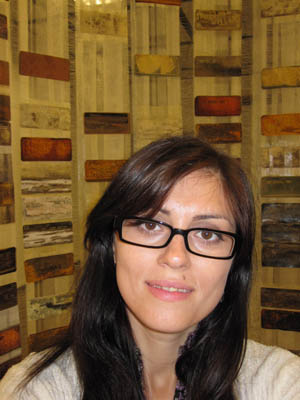 Elena Brebenel Visiting Assistant Professor of Art BFA, University of Arts "George Enescu" (Romania) MFA, University of Kansas Course areas: Drawing and Fibers Elena Brebenel was born and raised in Romania. Her interest in fibers, drawing and painting dates back to high school, when she began studying at the Art high school in Ploiesti, Romania. In 2000 she completed a creative research program in the North of France. She earned her Bachelor of Fine Arts degree in Textile Arts from the University of Arts "George Enescu" in Iasi, Romania. During her undergraduate career she spent five months in England as an exchange student at the University College Falmouth within the framework of Erasmus program. She moved to America to study at the University of Kansas, where she received a Master of Fine Arts degree in Textile Design in 2011. Elena's recent work consists of textile objects and installations, a combination of fabric and paper and explores the theme of memory. Though elusive and inaccurate in some situations, memory forms the foundation for the strong beliefs we hold about ourselves. Her pieces illustrate ways in which we encode remembrances, the sacred value that memories have for us, and the importance of preserving them. Her research interests include the study of coded language of maps, and how materials acquire and communicate meaning. Elena Brebenel's work has been shown both nationally and internationally including countries such as England, France, Romania, and America.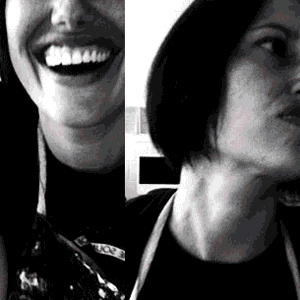 (all my FB profile pics 2011) Krista Hoefle Associate Professor and Chair, Department of Art kristaSMC@gmail.com BFA, The Savannah College of Art and Design (Furniture Design) MFA, The Pennsylvania State University (Sculpture) Course areas: Sculpture & Installation, Design, Digital Media Krista Hoefle has been teaching at Saint Mary's College for over 10 years, having previously taught Sculpture and Design at Penn State University, where she received her MFA in Sculpture. Hoefle's installations explore cyborg identity, the (female) body mediated and transformed by technology. She creates speculative narratives about a fictional character that--unlike the anti-science morality tale of Mary Shelley's Frankenstein--reside in a techno-utopian future, filled with visual traces of brilliant, creative intelligences. Pre-cyborg realities are presented as restrained and limited, while transhuman existences blossom with vivid and bright cybernetic optimism. Her speculative narratives are constructed through a combination of electronic objects, prints, video, sound, and other technologically infused elements intermingled together in an installation environment that bleeps and blops. Recent exhibitions include: "Under One Roof" at the South Shore Convention and Visitors Center (Hammond, IN); "Mystery Science" at Tryk Tryk Tryk Gallery (Copenhagen, Denmark); "Ah Wilderness" at Ebersmoore Gallery (Chicago, IL); "Mischief Night" at the Hyde Park Art Center (Chicago, IL); "Two Minute Film Festival" at the Carnegie Museum of Art (Pittsburgh, PA); "Video Dada" at Room Gallery, University of California (Irvine, CA), curated by Martha Gever; "Paper City" and "X" at Mixed Greens Gallery (NYC, NY). Krista has had residencies at Anchor Graphics (Chicago, IL) and The Experimental Television Center (Owego, NY), and was a Visiting Artist in the Sculpture area at the University of Tennessee (Knoxville, TN). Her work has been reviewed in regional and national publications such as Sculpture Magazine, Art Papers, and TimeOut Chicago. For more information, visit Prof. Hoefle's main website...and other places on the web: mydeadbodyisadorable.com, vimeo.com/kristahoefle, youtube.com/kristahoef.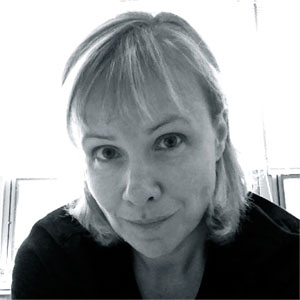 Sandra Ginter Assistant Professor of Art sginter@saintmarys.edu BFA, Kansas City Art Institute MFA, Cranbrook Academy of Art (Ceramics) Course areas: Ceramics, Sculpture, Design Sandra Ginter received her B.F.A. from the Kansas City Art Institute and her M.F.A. from Cranbrook Academy of Art. She is currently teaching at Saint Mary's College in South Bend, Indiana. Her ceramic works investigate aspects of science and philosophy. These two fields of study help fuel artistic ways of exploring the relationship between the microbiological levels of our connectedness to other things. Mrs. Ginter has recently returned from an invitational residency at The International Ceramics Studio in Kecskemet, Hungary. Exhibitions include: South Bend Museum of Art (South Bend, IN); Krasl Gallery at the Box Factory (St. Joseph, MI); South Shore Convention Center (Hammond, IN); Spaces Gallery (Cleveland, OH); University of Illinois--Wesleyan; Evanston Art Center (Evanston, IL); Southwestern Michigan College (Dowagiac, MI); Media Union Gallery, University of Michigan (Ann Arbor, MI); Saniwax Gallery (Kalamazoo, MI); Baltimore Clayworks (Baltimore, MD); AMACO Gallery (Indianapolis, IN); and selected galleries during NCECA conferences in La Jolla, CA, Kansas City, MO, and Phoenix, AZ. For more information, visit Prof. Ginter's website.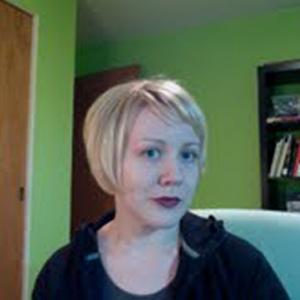 Tiffany Johnson Bidler Assistant Professor of Art Director, Moreau Art Galleries tbidler@saintmarys.edu BA, Vassar College MA & PhD, University of Minnesota, Minneapolis Course areas: Art History Tiffany Johnson Bidler is a specialist in American art and material culture, contemporary art, and critical theory. Her research addresses art history's biases and exclusions by attending to issues of race and gender. She teaches a global art history survey and upper-level courses in modern art, contemporary art, performance, and theory and method. She also serves as Director of the Moreau Art Galleries. Publications: "An Appetite for the Maternal: Reading Boyishly and the Unmaking of Effeminophobia." Review of Reading Boyishly: Roland Barthes, J.M. Barrie, Jacques Henri Lartigue, Marcel Proust, and D.W. Winnicott, by Carol Mavor, Art History 34 (June 2011). "Bodies of Evidence: Inquest Photography in the Trial of Lizzie Borden." In Murder on Trial: 1620-2002, edited by Robert Asher, Lawrence B. Goodheart, and Alan Rogers, 235-271. Albany: State University of New York Press, 2005. Selected Conference Papers: "1970s Feminist Performance Art and The Coming of Age," National Women's Studies Association Annual Conference, Oakland, California, 2012. "Jump Cut: Kara Walker's Suicides," Mid-America College Art Association Annual Conference, Detroit, Michigan, 2012. Co-Chair, "Intervention and Transformation: Fred Wilson's Mining the Museum Twenty Years Later," Annual Meeting, American Studies Association, Baltimore, Maryland, 2011. "Color and Corners in Thomas Eakins's Professor Benjamin Howard Rand and Dan Flavin's Pink out of a Corner To Jasper Johns," Annual Meeting, College Art Association, Houston, Texas, 2007.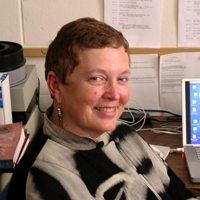 Marcia Rickard Professor Emeritus mrickard@saintmarys.edu BA, Indiana University, Art History, 1970 MA, Brown University, Art History, 1973 PhD, Brown University, Art History, 1978 Course areas: Art History Marcia Rickard has taught at Saint Mary's College for over 30 years and sees herself as a generalist rather than a specialist in a particular area of art history. Having traveled widely, she brings to the art history classroom first-hand knowledge of many cultures and great enthusiasm for a broad range of courses. Although she still teaches gothic art, the area of her dissertation, and nineteenth century art history, her secondary area of emphasis in graduate school, she has expanded her repertoire to include Asian art, as well as travel courses to Europe and China. Her interest in museums has led to consulting and lecturing at the Art Institute of Chicago and teaching museum historiography and culture courses in London and Santa Fe as well as at SMC. She has received several NEH Seminar and Institute awards for study of Asian art, as well as travel and teaching grants from Saint Mary's. In addition she has won the college service award and stepped in to be Associate Dean for a period of two years. Recent research has focused on the work of Jean Charlot, a 20th century painter/printmaker, especially his frescoes in Mexico and the United States. She collects and lectures on Asian textiles, and is currently learning the hands-on skills of the fibers artist. As a past board member of NASAD, she supports its mission and is a site visitor.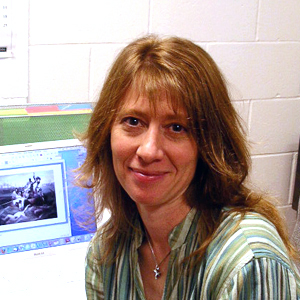 Kelly Harrington Lecturer kharring@saintmarys.edu BFA, Saint Mary's College, Art, 1989 MS, Indiana University, Art Education, 1992 Course areas: Art Appreciation, Drawing, Art Education Kelly Harrington is a painter who utilizes color symbolism, abstraction and appropriation in her figurative work which is presently focused on themes of identity and emotional experience. Harrington received her bachelor's degree in fine art from Saint Mary's College followed by her master's degree in Art Education from Indiana University during which time she studied and taught Art on the Navajo Reservation in southern Utah. She taught K-6 Art in the John Glenn School System for many years prior to having her own children and has taught preschool-adult students in various settings including local museums and private lessons. She has also developed and taught after school programs for both gifted/talented and at-risk students. Harrington has received several awards and grants including an Artist-in-Residency for the John Glenn School Corporation, Teacher of the Year at North Liberty Elementary, a national Council for Basic Education grant, an Indiana Individual Artist grant and, most recently, a Faculty Research grant from Saint Mary's.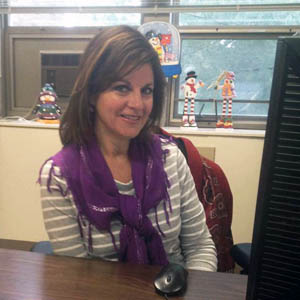 Mary Klemczewski Staff Assistant mklemcze@saintmarys.edu Department guru and Downton Abbey expert.