What do you do with an art degree?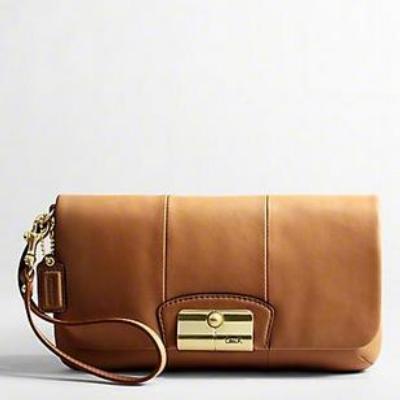 Megan Sosnowski (BA Studio Art, Class of '07) moved to NYC after graduation, and soon began working for Coach handbags. Megan is currently a product developer for Coach's Small Leather Goods division, collaborating with international designers. If your iPad case was made by Coach, chances are Megan probably worked on the project!
After completing a BA Art History from Saint Mary's College and an MA in Art History from Ohio State, Rachel Trinkley (Class of 2006) was hired as the Educator of Docent Programs at the Columbus Museum of American Art. Rachel manages 125 docents (all volunteers), and is responsible for all guided experiences (about 20) at the Museum for ages K-adult. She develops and implements innovative programs for the Museum, including a program for second year medical students from Ohio State that focuses on developing observational skills, promoting dialogue, and fostering empathy (pictured above). Careers in Art We believe our program provides you with the intellectual tools and skills necessary to discover significant careers. While the choice of career is dependent upon many variables, we are extremely enthusiastic about the wide range of possibilities which the BA and the BFA degree make available to our graduates. Many Saint Mary's alumnae pursue graduate degrees or additional training. Some graduates become professional artists working and exhibiting independently. Others become teachers in grade schools, high schools or universities. Some are arts administrators, museum curators, art restorers, and art therapists. Still others apply their talents in the commercial sector, becoming interior designers, fashion designers, illustrators, graphic designers, media advisors, editors and book designers, medical illustrators, auction specialists, or furniture designers. Students have access to, and are encouraged to use, the many resources of the Career Crossings Office located in Spes Unica. Art majors are advised to open a placement file with this office. An appointment for individual consultation can be arranged by telephone or email. CCO services include: workshops, an annual career fair, the Career Resource Center (CRC), the Alumnae Resource Network (ARN), INC@SMC, internship and graduate school information, and GoBelles (a web-based job-vacancy and resume referral system available 24 hours a day, 7 days a week.